14 Reasons Why The Hideaway is The Perfect Mini-Moon Destination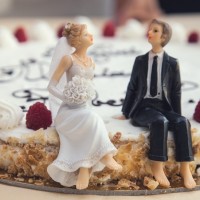 A mini-moon is the ultimate treat for a newly married couple. Offering a much-needed opportunity to relax, unwind, and indulge yourself, these little escapes are guaranteed to deliver memories that will last a lifetime.
You don't need to pack a big suitcase. Or spend hours waiting in the airport.
Everything is available right in the heart of the Lake District - so you can focus on your special day, and getting some much-needed pampering afterwards.
Still need more convincing?
Here are 13 reasons to choose The Hideaway and Windermere for your mini-moon adventure.
1. Luxury ice room
After indulging in our bespoke sauna and steam room facilities, invigorate your senses in the luxury ice room.
This is an ancient form of spa therapy, where the body experiences a drop in temperature that helps refresh, rejuvenate, and stimulate your skin cells into feeling like new again.
2. Champagne on ice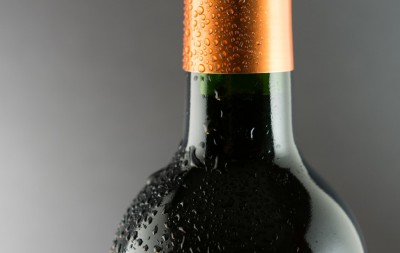 There's no better time to treat yourself (or your partner) than on your mini-moon. That's why we offer a romantic champagne on ice service delivered straight to your room.
Whether you choose the beautiful Remy Massin Brut, or even the Bollinger Grande Annee, we have a vintage selection that is guaranteed to add some fizz to your evening.
3. Exotic lime and ginger salt glow therapy
It might sound delicious, but we promise this isn't one of our famous puddings or cakes.
Our luxurious Elemis spa offers a skin-softening selection of treats to make you look and feel your best during your mini-moon. And one of favourites is definitely the exotic lime and ginger salt glow scrub.
Lie back and relax whilst one of our therapists drizzles warm oil over your body, then exfoliates and massages the muscles and skin.
Absolute bliss.
4. Stunning Lake Windermere views
When you've enjoyed your fill of relaxing indoors, then you can also take this opportunity at The Hideaway to experience the beautiful scenery that surrounds Windermere.
Shopping, eating out, and hiking are all but moments away from this perfect central location.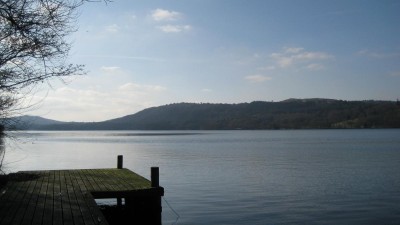 Image sourced from Wikipedia.
You can even enjoy some of the best Lake District views from our very own 20m indoor swimming pool.
5. Chocolate dipped strawberries
We can't deliver little cupids to your room, but we can certainly bring a mouth-watering selection of chocolate dipped strawberries and fruit.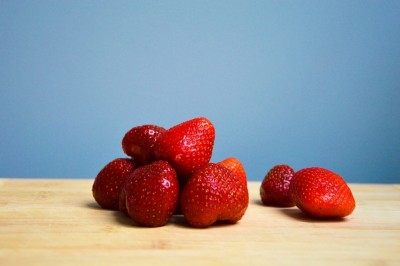 These sweet treats for sharing and reclining by the bath tub on your mini-moon.
6. Award-winning wine selection
The Hideaway is proud to offer an excellent selection of fine wines and champagnes for its guests.
So whether you're in the mood for a refreshing zinfandel, or an excellent shiraz with beautiful body and balance, we'll hand-pick the perfect bottle for you.
7. Elemis products
Elemis is one of the most indulgent and highly demand beauty brands in the world. That's why our spa facilities are all stocked with the latest Elemis products, all of which are available to try, test, and pamper your skin throughout your stay.
We recommend the Elemis face and body therapy package, where you'll have the chance to experience the invigorating Re-Energiser massage and intensive booster facial. The spa is located at the Macdonald Old England Hotel in Bowness.
8. Egyptian cotton linen
There's nothing better than jumping on a luxury king sized bed - especially if those sheets are made from the finest Egyptian cotton.
Our ultimate comfy rooms come with kingsize leather beds, a freestanding bath tub, and a Tempur memory foam mattress - guaranteed for the best night's sleep you've had in a long time.
9. Fully equipped gym
We also have a fully equipped, state of the art gym that is available to guests alongside our recently renovated spa facilities.
The gym is located at the MacDonald Old England Hotel, in Bowness, which can be easily accessed in five minutes by car. It is a privilege for The Hideaway to be part of a handful of luxury Windermere hotels to access this wonderful facility.
And we think it's the perfect retreat for those celebrating and relaxing on their mini-moon.
10. Freestanding Victoria & Albert baths
There is nothing quite like sinking into a hot, bubbly Victorian & Albert bathtub - so that's why all our Super Comfy and Ultimate Comfy rooms come with their own free-standing bath facilities.
If you really want to make things special, one of our Hideaway staff can deliver a bottle of Prosecco straight to your door.
11. Complimentary homemade cake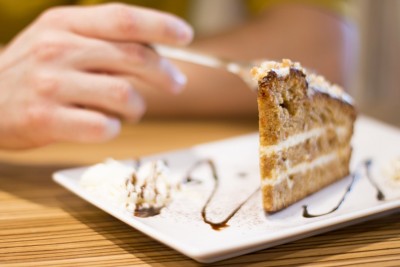 The Hideaway have a sweet tooth and we offer complimentary homemade cake and biscuits every day throughout our guests' stay.
Go on. It is your mini-moon, after all.
12. Rose petals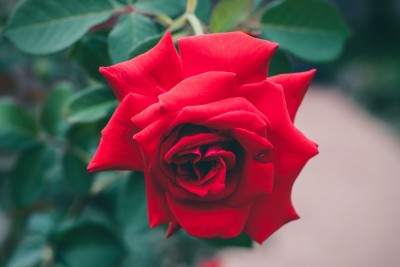 For the true romantic at heart, we offer beautiful silk rose petals to sprinkle and scatter however you see fit.
All you need to do is get creative.
13. No young children
A mini-moon is all about the couple.
That's why our hotel does not cater to children under the age of 12, so you can enjoy peaceful relaxation throughout your stay.
Mini-moon in the Lake District
You don't need to embark on a long flight to find the ultimate mini-moon escape. There's something for everyone right in the Lake District - with an abundance of restaurants, shops, and stunning scenery right on our doorstep.
And if you would prefer to spend your mini-moon reclining in our jacuzzi and drinking Champagne, then that's perfectly fine too.
Send us a tweet today @HideawayHotel and share your memories of mini-mooning in the Lake District. We'd love to see your photos.