The Beauty of Orrest Head & Hill Walking in Windermere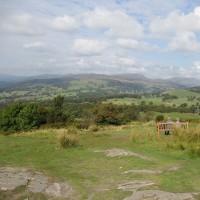 Image sourced from wikimedia.org.
If you're looking for something to do when you're in Windermere, you'll find yourself spoilt for choice. There are just so many fun attractions that you'll need to execute a lot of prior planning. Yet don't worry, we're here to assist and ensure you make the most of your Lake District break!
This week we're going to look at the fabulous Orrest Head. It's an incredibly popular attraction in the area, and if you're a lover of nature you're sure to find it a paradise that you'll remember long after you've left.
Everything you need to know about Orrest Head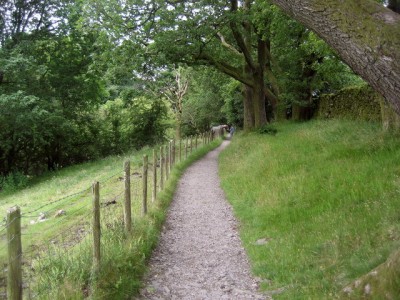 Image sourced from wikimedia.org.
Orrest head is a hill that's located on the west side of the Lake District, and it's a beautiful sight to behold.
The area itself is famous thanks to fell walker Alfred Wainwright, who actually made the area the subject of his book The Outlying Fells of Lakeland.
It was the first hill he climbed, and it's a lovely area that you're sure to adore exploring too.
But it's not all about the journey up.
At the top of the hill you'll get access to some inspirational views. Picture perfect and ready to impress, the Orrest Head hill is a picturesque attraction that will leave you with the chance to capture some stunning images.
Climbing Orrest Head
If you'd like to walk up Orrest Head hill yourself, it's a task that isn't too trying.
The walk is quite gentle, although it can be quite steep in places, so make sure you take care.
As well as this, it can become quite slippery on occasion - so make sure you're in the correct footwear.
The walk up Orrest Head begins in Windermere near the station, making it the perfect place to go walking if you're arriving this way for a lovely day in the Windermere area.
Our top tips for hill walking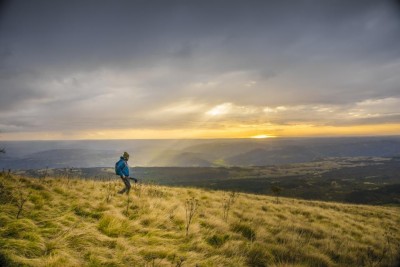 When it comes to hill walking, you need to ensure you have a few key items on hand to ensure a pleasant time.
More often than not, your walk will go unhindered - but on the occasion that you might need some extra assistance, it makes good send to check the following list before you head out.
1. Make sure you're in the right shoes
Ensuring you have the right footwear on when fell walking makes a big difference. It's good to invest in some walking boots from the likes of Go Outdoors if you're a walking enthusiast for comfort and support.
2. Stock up on water and food
Taking a bottle of water with you whilst you're on your travels will help to replenish any fluids that you lose and keep you fully hydrated. Food is also handy to have, especially if your walk is a long one. You need to keep your energy up - so make sure you pack accordingly.
3.

Bring a fully charged mobile phone

In case you get lost on your walk, or need some assistance, it's always best to make sure you take a mobile phone with you that's fully charged. This way, it's easy to contact someone if you do find yourself in a tricky situation.
4

. Pack a map and a compass

You might wonder why you need a map if you have Google Maps on your phone, but the last thing you want to do is drain your battery trying to figure out which way is the right way to go.

By bringing a map and plotting your beforehand, you'll know exactly where you're going. And a compass is also handy to help distinguish whether you're heading in the right direction.
Hill Walking in Windermere
A walk up Orrest Head on a pleasant day can be a real treat, and as it's a route that's not too taxing - meaning you get amazing views of the Lake District with minimal walking effort.
And after all that walking you're sure to need a place to stay!
We're a boutique hotel in Windermere especially for couples, and we have amazing rooms and free tea and homemade cake each day you stay!
Check our availability here, or give us a call on 01539 443 070 to find out more.