The Best Afternoon Tea Spots in the Lake District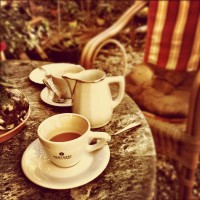 The humble, traditional afternoon tea is making a much deserved comeback.
Supported by the nation's recent surge of love for baking, the cream tea has been revived and is now a pleasant afternoon out for all ages.
But where are the best places to go in The Lake District to indulge in an afternoon full of cakes, tea and tasty sandwiches?
1. Sugar & Spice Cafe and Bistro (6 minute walk, 1 minute drive)
This is one of the closest tea rooms you'll find to The Hideaway, and we know you'll love visiting this lovely cafe for a spot of afternoon tea.
You won't leave this place hungry thanks to the giant cakes, scones and sandwiches - making it perfect for those with a large appetite.
Enjoy a leisurely walk and indulge in a tasty afternoon tea at the Sugar & Spice Cafe and Bistro on your next Windermere break.
2. The World of Beatrix Potter Tea Room (5 minute drive or 27 minute walk)
If you're staying in Windermere, you'll likely be aware of the Beatrix Potter museum. Widely known as The World of Beatrix Potter, what some may not be aware of is that there's also a lovely tea room for guests to enjoy.
They don't take bookings so you can simply turn up, and they have sandwiches, scones and cakes for you to enjoy alongside a lovely pot of tea.
As this is an award winning tea room you can be sure you'll be in for a real treat at The World of Beatrix Potter!
3. Gillam's Tea Room - Ulverston (34 minute drive)
For a cosy afternoon tea experience you can't go wrong with Gillam's Tea Room.
Located in the small town of Ulverston, Gillam's is a favourite with locals and serves a range of loose leaf teas as well as sumptuous cakes.
There's also an outdoor area which makes for the perfect place to relax when the weather is a bit warmer. It really is a brilliant place for afternoon tea that all will enjoy.
4. Hazelmere Cafe and Bakery (30 minute drive)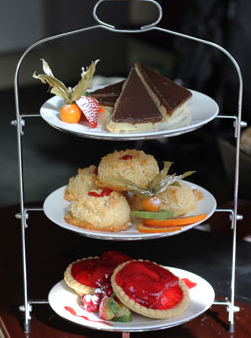 Hazelmere Cafe and Bakery has already been discovered and recognised up and down the country, and this is for good reason.
If you want an afternoon tea to remember, Hazelmere is the place for you.
Home to more than 40 types of loose leaf tea and some truly amazing sweet treats, Hazelmere provides an afternoon tea that you'll want to indulge in time and time again. So what are you waiting for?
5. Bryson's of Keswick Tea Rooms (5 minute drive, 30 minute walk)
The final tea room on our list is the Bryson's of Keswick. Before you've even entered and sat down for your refreshments, you'll find yourself faced with a shop window full of gorgeous cakes designed by the talented in-house staff.
The afternoon tea here is a lovely break away from the busy world we all live in. You can relax and enjoy some truly tasty delights, all washed down with a beautiful cup of tea.
If this sounds like a lovely afternoon to you, make sure you don't miss out on your next trip to the Lakes.
Cakes, Tea and The Hideaway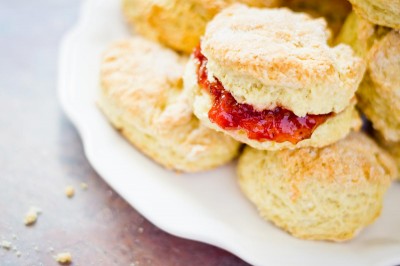 Image sourced from Wikimedia
If you feel there are any places that offer afternoon tea that deserve a mention, make sure you let us know on Twitter.
Here at The Hideaway we offer complimentary tea and cakes every day to all of our guests. So if you're looking for a place to stay in the area and appreciate tasty cakes and a soothing cup of tea, we're the boutique hotel for you.
You can take a look what availability we currently have here and you can also give us a call on 01539 443070 if you have any questions or queries.
We pride ourselves on providing a first-rate customer experience for every guests who walks through our boutique doors. So why not book your next stay in the Lake District with The Hideaway, today?