Calling All Spice Lovers: The Lakes Chilli Fest is Back!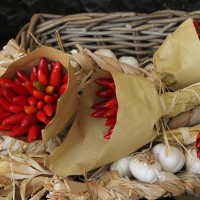 Do you have a passion for heat? Love all things hot, spicy, and mouth-wateringly tempting?
Then hold on to your glass of cool milk. It's the Lakes Chilli Fest 2015!
Set over two days at the beautiful Dalemain Estate Mansion, this spectacular event is a culinary haven for anyone who loves a good kick to their food. It starts at 10am - with free entry for under 16s - and there will be exhibits from some of the biggest names in the chilli industry, including local producers and artisans from across the United Kingdom.
So if you're thinking of heading to the Lake District this weekend, then we have everything you need to know about the Lakes Chilli Fest.
Lakes Chilli Fest 2015
This really is the perfect event for anyone who loves spicy food. From chilli-infused real ale, to homemade curries, and brownies that pack a serious punch, the Lakes Chilli festival has earned a reputation as being one of the best food festivals in England.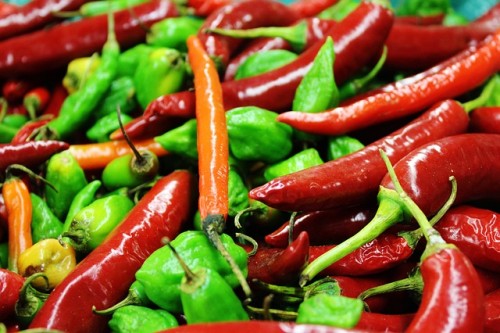 There will be over 80 fantastic exhibitors showcasing their produce at Chilli Fest 2015, including:
Hot Stuff Chilli Company

More? The Artisan Bakery

Fallen Angel Brewery

Chilli Pepper Company

The Wiltshire Chilli Farm

Grim Reaper Foods

Coffee Bug

Northumberland Sausage Company
Beyond the exhibits, Chilli Fest also has some impressive entertainment up its sleeve - including a chilli eating competition (of course) and acoustic musings from local band Soulutions.
Booking your tickets
This year's chilli festival will be hosted on Dalemain Estate Mansion, located on the historic grounds, and open from 10am - 5pm.
You can purchase advanced tickets for just £4 or buy on the day for £7 - but tickets are selling out fast. So we thoroughly recommend that attendees book sooner than later to avoid disappointment.
The Hideaway and Chilli Fest 2015
Dalemain Estate is only 1.5miles away from Rheged Discovery Centre - so is perfectly situated for anyone that wants to do some extra exploring on their trip.
Additionally, if you're staying at The Hideaway this July, then you can travel to the Lakes Chilli Fest in under one hour by car.
So what better way to experience this year's hot festivities, but still enjoy all the comforts and stunning scenery of Windermere, than staying in The Hideaway?
For more information, send us a tweet @HideawayHotel and keep up to date with all the latest events in the Lake District and beyond.