Celebrities Who Love The Lake District
When it comes to natural beauty, there are few postcodes in the UK that match up to the natural haven that is the Lake District. And we aren't the only ones who love our area. In fact, there's a hub of celebrities that adore coming to the Lakes for a lovely, relaxing break!
Intrigued to know who? Keep reading.
Barack Obama
Barack Obama is a well known Lake District lover. He has cycled between Glasgow and the Lakes on his travels and he visited the area four times before he became the president of the USA!
We hope he comes back in the near future and enjoys even more of the gorgeous Lake District with a well-deserved break, once he has stepped down as President.
Taylor Swift & Harry Styles
When Taylor and Harry first came to the Lake District, the whole world and their dog knew about it. In fact, it put the Lake District on the map of the WORLD for a little short while.
They seemed to have a lovely time when they visited, and were more than happy to spend the time posing for fans... it's just a shame the relationship didn't last!
Brad Pitt & Angelina Jolie
Another A-List couple who have an adoration for the Lake District is Brad Pitt and Angelina Jolie. In 2012, the couple rented out a lakeside house, and we can't say we're surprised.
There's a range of beautiful Lakes scattered all across Cumbria, that will take your breath away, come rain or shine with their glowing beauty.
Lake Windermere is the closest lake to The Hideaway, and we love venturing down there ourselves and spending some time out on the water.
Duncan Bannatyne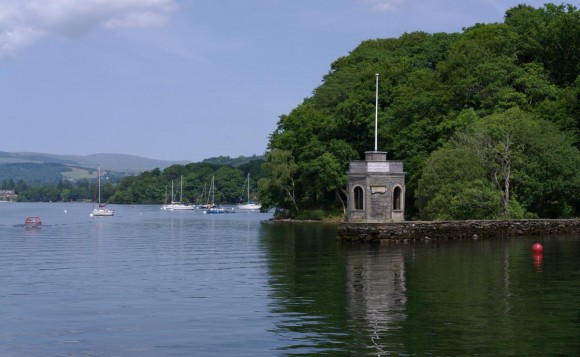 Perhaps not as famous as Brad Pitt, but nevertheless appreciated, tycoon Duncan Bannatyne is also a lover of the Lake District.
Duncan owns a lodge where he loves to spend quality time with his family just off of the Lake Windemere.
We can't say we blame him. We adore Lake Windermere and all the beauty it has to offer.
You should definitely visit this beautiful area if you're ever close by and looking for an amazing tribute to nature.
Tom Cruise
Another A-lister who has made an appearance in the Lake District is none other than Tom Cruise!
This superstar was spotted buying gingerbread at Grasmere gingerbread, you may remember us mentioning this shop in our Secrets of the Lake District infographic too.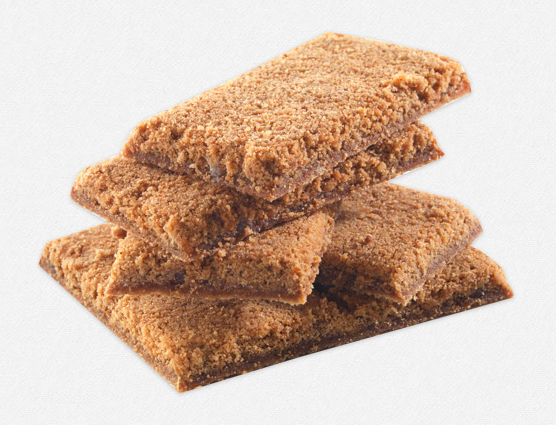 Image of the Grasmere gingerbread sourced from grasmeregingerbread.co.uk.
It was a huge hit with locals, and he loved it so much he actually went back again.
We love it when celebrities take the time to integrate with the rest of us here in the Lakes, especially when they love our home just as much as we do.
Sting
Another celebrity who loves the Lake District is Sting, the legendary music hero.
Sting owns a holiday home in the Grasmere area, and it's a lovely white-washed house nestled into a gorgeous valley.
Perhaps he might consider popping to the local gingerbread shop soon too!
Paul McCartney
Whilst we're on the topic of musical heroes who love the Lakes, let us not forget the legend that is Sir Paul McCartney!
McCartney actually made the Lakes the place where he proposed to Heather Wells, and although their love didn't last, we hope their fondness for the Lake District has.
Nicole Kidman
Another celebrity who loves the lake is the famous Nicole Kidman.
In a rather strange move that could only be pulled off be a celebrity, she once rented our an entire hotel for her friends to stay in. It's clear she has a lot of love for the area and the beautiful nature it's home to as well. We can't say we're surprised - it's a stunning place to find yourself in each and every day.
Kristen Stewart & Charlize Theron
Whether Kristen herself loves the Lakes we're not sure, but she has been spotted in the area with none other than Charlize Theron, whilst filming a Hollywood blockbuster.
You may have heard of the movie Snow White and the Huntsman, there's even a sequel due out soon, and it features some amazing shots of the Lake District. We're really proud!
Intrigued to visit the Lake District yourself and have a relaxing break?
Give us a call on 01539 443 070 or have a look at our online booking system to see if we have any availability.
We'd love to welcome you to our boutique hotel. We're an adult only establishment, perfect for those looking for a relaxing weekend break with a loved one.