Covid-19 Update 21st June 20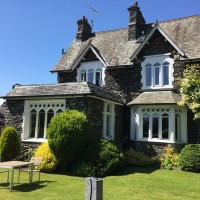 We hope you are keeping safe and well.
We have been busy making plans on how The Hideaway will run in this new world. We have missed you all so much, and are delighted to be able to tell you that we are planning to reopen our doors on 10th July (as long as government guidelines don't dictate otherwise), and we can't wait to welcome everyone back!
The Safety of our Guests and Team is our Number 1 Priority. As you consider your Post Lockdown options, we know that Covid Safety will be at the forefront of your mind. You can be assured that we will have in place all the precautions to minimise the spread of Covid 19 & keep you and your loved ones safe. We will update you with more details on the measures we will be implementing to keep you safe, as soon as the official Government Guidance is released.
In the meantime, our Standard Rates are online ready to book with no deposit required & full flexibility to cancel or modify your booking anytime up to 5 Days of your arrival. Full Payment will be taken within 5 Days prior to your stay. Please see below for details on tempting Welcome Back Offers!
We ask for your patience as we deal with lots of bookings and enquiries with a reduced team & there may be a delay in us getting back to you. By making your booking online via the link below will really help us speedily process bookings whilst allowing us to get ready for 10th July.
Guests with credit vouchers from cancelled bookings, please go ahead and book via our website, adding a note in the 'comments' section of the booking & we will transfer your credit amount to your new reservation & reconfirm it to you.
We look forward to seeing you soon.
Richard & Lisa