Covid-19 Update 2nd July 20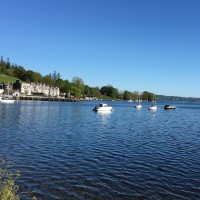 Covid-19 Secure – Safety Measures at The Hideaway
The safety of you & your loved ones, our Team and Suppliers is our absolute priority. As you begin to plan travels, we know that Covid-19 Safety will be at the forefront of your mind. You can be assured that we will be implementing numerous measures throughout the business to reduce the risk of infection & to provide a safe space for your stay.
Our Covid-19 policies are based on current UK government guidelines for Hotels and other Accommodation providers. Our processes and precautions will be under constant review, and this guide will be updated to give you the very latest information. We will, of course, always follow all government guidance & regulations.
In these unprecedented times, The Hideaway Team will be working very hard to do everything reasonably practicable to minimise the risks to our guests, staff and suppliers, recognising we cannot completely eliminate the risk of Covid-19.

We have completed a Risk Assessment to identify risks and controls to minimise the spread of Covid-19. We have summarised the various measures below & hope that these will give you some peace of mind and reassurance. If you have any concerns or would like to discuss anything further, please do not hesitate to contact us.
Your Hideaway Journey…
Covid-19 Symptoms
We politely request that if you are displaying any symptoms of Covid-19 that you call us to postpone your stay. These include a high temperature, a new and persistent cough and loss of taste and smell. You must follow the Government instruction to self-isolate and follow NHS guidelines. Find out more.
Any guests or visitors displaying Covid-19 symptoms may be asked to leave the premises.
Increased Cleaning & Sanitising

All of our Guest Bedrooms and Bathrooms will be Deep Cleaned & Sanitised thoroughly before each arrival. Our Housekeeping team will be increasing their time in each room to carry out the additional required cleaning, to include the use of a Professional Fogger.
The Public areas will also be Deep Cleaned on a regular basis, with touch points sanitised at regular intervals throughout each day. We currently hold a 5 Star Certification for Food Safety & Hygiene, the standards for which we will continue to uphold, with enhanced cleaning & hygiene protocols for Covid-19.
Arrival Times
We will endeavour to maintain our original check in time from 3pm, however with additional cleaning requirements, we ask for your understanding on occasions where we are slightly delayed. Please help us by arriving as close as possible to your stated arrival time.
You are very welcome to arrive prior to 3pm, allowing arrivals to be staggered. Even though your room may not be ready, we will complete your check in process, and this will avoid congestion & maintain Social Distancing where possible.
Car Park & Check-in
We will send instructions prior to arrival for you to text/call 15 minutes prior to reaching The Hideaway. Upon arrival you will be able to park in selected spaces to allow for Social Distancing where possible. We will ask that you please remain in/at your car, where we will come to greet you & complete the check in process. There may be a short wait with your car if we experience a flurry of arrivals. If you are arriving by Public Transport, again, please call us 15 minutes prior to reaching The Hideaway and we will give you further instructions.
We politely request that if you are displaying any symptoms of Covid-19 that you do not enter the hotel. Please telephone for further guidance and remain outside.
We reserve the right to check your temperature prior to you being checked in.
Sanitising & Handwashing
There will be a sanitising station next to the Front Door, this must be used each time you enter The Hideaway.
A sanitising station will be positioned between the Breakfast Room & Lounge; all guests must use sanitiser prior to entering these areas.
Guests Staying in The Courtyard must use the sanitising station positioned at the rear of the house before entering the building.
Guests are encouraged to the handwashing facilities in their room regularly during their stay.
2 Metres where Possible
Where possible we are endeavouring to maintain Social Distancing of 2 metres. Please see our Breakfast section for our enhanced measures.
The Hideaway corridors are not 2 metres wide, so we ask all guests to be courteous and check if anyone is in the corridor before coming fully out of your room.
Reception
We will be operating on a smaller team than usual. With this in mind, combined with minimising face to face contact to reduce the spread of infection, The Reception Door will be closed after check-out each day. We will be available throughout the day & you will be given a Daytime Reception Mobile Number to contact if we can assist you with anything. For out of hours contact, we will continue to issue our Emergency Mobile Number which is already in place.
In conjunction with the above, we will be removing our Afternoon Tipples service for now & we will review this in line with updated guidelines.
Public Toilets

We would ask that guests use their own bathrooms wherever possible as our public facilities will be closed. Thank you.
Complimentary Tea & Cakes
We have adapted our Complimentary Service to minimise Hideaway Team & guest contact. Fear not, our Delicious Homemade Cake will still be available each day of your stay. We will be hygienically packaging individual slices from our Kitchen each morning, making sure you have your Hideaway Treat to enjoy at your leisure. Additional tea & coffee making supplies will be provided for your room.
Your Room
All rooms will be deep cleaned and sanitised after each departure. We will be focusing attention to the cleaning of all hand contact surfaces in rooms. This could include, but is not limited to, light switches; bedside tables; remote controls; taps; flush, window & door handles – inside and out for doors; hair dryer handles; iron and ironing board, (where applicable) wardrobe doors; kettle handle and lid; heater controls.
Room keys will be disinfected and sanitised in-between each stay. We will ask you to keep your keys with you throughout your stay.
Cushions & throws will be removed from all guest bedrooms for now.
Room Information folders will also be removed, and we will supply this information in advance via email or in an alternative safe manner.
In addition to deep cleaning & sanitisation of your room, we have invested in a Professional Fogging Machine (See below for further details). This will be the final protection measure before our team leave the room ready for your arrival.
Fogging Machine
A fogging machine is a dispenser which uses air pressure to produce a very fine fog, enabling the efficient application of anti-viral, nontoxic, odour free disinfectant.
These machines have become extremely important in the fight against Covid-19. They can disinfect areas effectively with a very fine fog, accessing surfaces of the room, which otherwise would be difficult to treat. The fog particles are so small that soft furnishings can be sanitised, whilst keeping them dry.
We will be using the fogging process as an additional 'belt and braces' approach to our enhanced thorough cleaning regimes.
Tea and Coffee Making

All in-room facilities will be cleaned and sanitised prior to check-in. To prevent the risk of infection we will be providing environmentally friendly disposable cups, teaspoons, and glasses. We will ask you what tea and coffee supplies you would like and bring them to your room shortly after check-in.
Breakfast
We are taking the opportunity to use our ample ground floor space to offer a Socially Distanced Breakfast Experience. We have spaced 6 tables across our Breakfast Room and at the front of the Lounge (3 tables per room at least 1.5 metres apart).
At check-in we will ask you to select your preferred breakfast time slot. We will have 2 sittings with 3 timeslots to stagger arrivals in each. Sitting 1 timeslots, 08.15; 08.30; 08.45. Sitting 2 timeslots, 09.15; 09.30; 09.45.
An assigned table will be ready for you when you come down for breakfast. We would ask that you only come at your allotted time, no earlier and no later; we have allocated 50 minutes for dining in each timeslot. All these measures will allow and assist us to maintain our sanitising and social distancing protocols.

Our breakfast buffet will be removed, our complete Breakfast Menu will be available, with all Hot & Cold items being served from The Kitchen. We will not ask for pre-orders, but kindly ask that you familiarise yourself with breakfast menus safely made available in advance, so that we are able to take your order swiftly when you arrive for breakfast.
All crockery, cutlery & kitchen equipment & utensils will be washed at high temperatures in our commercial dishwasher.
The Breakfast Room & Lounge will be cleaned and disinfected daily, paying particular attention to high touch points. We will then Fog each area, which will then be closed until the following morning.
Housekeeping and Laundry

To minimise risk to our Housekeeping team & our guests, daily room servicing will only be available upon request in advance. We understand that since COVID-19, many guests may not want or require their rooms to be serviced during their stay.

To replace daily services, we will be providing Room Service Bags with fresh towels etc. The same bags will be utilised for us to collect used towels & rubbish. We will ask that you please leave your 'Dirties' bag outside your room by 11.00am. Should you require room servicing, rooms will need to be vacant and personal items including toiletries stowed away.
Linens, towels, robes & room service bags are professionally washed on high heat, in house or by a professional laundry company.
To minimise risk, our staff will not enter guest bedrooms at any time during your stay unless a room service is arranged in advance.
We ask guests to ventilate their room, opening windows regularly throughout their stay, prior to servicing if pre-arranged. On day of departure, we will ask guests to open all room windows and doors before they leave.
Staff Training

Our team have undergone comprehensive hospitality-focused training on how to prevent the contagion of Covid-19. We will continue with ongoing training & support to ensure best practices are upheld.
Any staff member who shows symptoms will be immediately sent home and will be required to self-isolate for 14 days prior to returning to work.
We will be checking staff's temperatures at the beginning of every shift to ensure they are safe for work.
Hand washing & sanitising stations are located at all entry and exit points back of house for the team to use.
Sustainability
Under normal conditions we strive to maintain high standards of sustainability. We recognise that at this time, some sustainable practices will need to be compromised. For example, increased use of single use items. We will resume these practices as soon as it is safe to do so.
The Garden

We have 7 tables in the garden, all are separated by 2 metres. They have been added to our increased cleaning schedule and will be cleaned and sanitised at regular intervals throughout the day.
Departure, Check-out & Payment

We will kindly ask that guests vacate their room slightly earlier, by 10.30am. This will allow us extra time to prepare the room for our next guests due to additional cleaning procedures required.
To Check out, all you need to do is drop your keys in the Key Collection Bucket by reception.
We will automatically take payment for any extras using the debit or credit card details we hold on file.
Your final bill can be emailed to you by request.
PPE
Our team will be fully trained on the use of PPE and you may see us wearing gloves, aprons and masks. We will wear a face mask whilst checking you in and during breakfast. There are strict guidelines for staff hand-washing during food service rather than wearing gloves.
You may wish to bring your own PPE and use it whilst in the public areas and whilst you are out and about.

Plan & Book Ahead for your Stay

Many restaurants, bars, cafes and attractions will be re-opening with new procedures. Things may take a little longer than normal; bars & activities, as well as restaurants, may require reservations e.g. Windermere Lake Cruises are by Online Booking only.
Please take some time to research, plan & book ahead for your visit.
As we all find our feet in this new world, let us all work together to….
#bepatient
#bekind
#becareful