Five Things to do in the Lake District this Christmas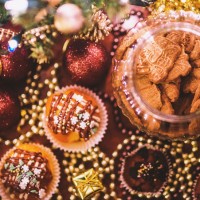 Christmas is one of the most enjoyable time of the years. During the festive period, everyone comes together to appreciate the ones they love and have some fun. So what better thing to enjoy with those you care about than a visit to the Lake District?
There are plenty of Christmassy events taking place this year that will really help to get you in the festive mood - so explore some of the best options available when visiting us this season below. You won't want to miss out!
See a Pantomime
Nothing says Christmas quite like a pantomime, and for anyone visiting the Lakes this season there's one in particular that we recommend you go and see.
The Snow Queen will be on in Keswick from the 28th of November through to the 16th of January, and you're sure to have a brilliant time if you decide to book tickets.
The play will be hostednat the The Theatre By The Lake, and it's about a 40 minute drive from The Hideaway. You simply must experience this festive treat if you're in the Lakes this Christmas.
Windermere Christmas Light Switch On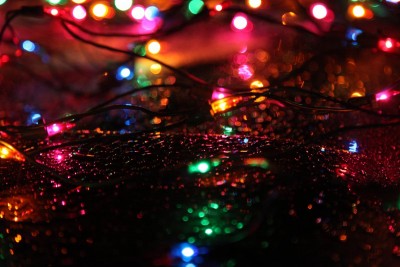 Image sourced from Wikimedia
On Saturday the 28th of November there will be a Christmas light switch on in Windermere. It's a big event on the local calendar and if you decide to visit you'll soon discover why!
The day will be full of contagious festive spirit, and there'll be everything from a Christmas parade that will take place at 5pm and end with the light switch on, through to a Santa's grotto. There will even be a brilliant firework display at Queen's Park to round it all off.
The event will certainly get you feeling excited for Christmas, so make sure you pop round if you're in the area.
Cartmel Christmas Food Markets
There are many festive markets going on around the Lake District this November and December, but one of our ultimate favourites is the Cartmel Christmas Food Market.
This one will take place on the 18th of December, and there will be plenty of local businesses and produce to explore and enjoy.
It's around a 37 minute drive from The Hideaway, making it the perfect place to visit if you're around on the 18th! So stock up on some extra special treats for the big day this Christmas with a visit to the Cartmel Christmas Food Markets.
Take a Twixmas Break at The Hideaway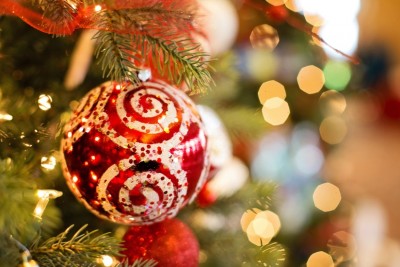 Here at The Hideaway we offer some brilliant deals during the time between Christmas and New Year (Twixmas).
Why not escape from the festive madness at home and spend some time relaxing and recuperating before all the New Year's Eve parties start?
You'll get free tea and cake every day you stay, and we also offer a brilliant breakfast that you can enjoy after a comfortable night's sleep.
When you stay at The Hideaway you also get access to the spa at the MacDonald Old England Hotel in Bowness. So for the chance to relax in style, pick The Hideaway this Twixmas.
Enjoy a Festive Meal Out
As restaurants immerse themselves in the Christmas spirit, they also release festive menus that are a delight for all to enjoy.
A short drive away in Kendal, The Joshua Tree hosts a delectable Christmas menu for all to enjoy. It's three tasty courses and costs £18.95 per person.
You have to book ten days in advance, and there's also a ten pound deposit per person, so keep this in mind, but it's a lovely treat to share with family and friends this Christmas.
Christmas in the Lake District
There are plenty more festive events to get involved with this season in the Lakes. If there's any you feel deserve a mention let us know on Twitter!
Alternatively, if you're interested in booking a stay for yourself during the Christmas period, give us a call on 01539 443 070.
You can also check our availability here and start planning your Lake District boutique hotel adventure today.