Hiking in the Lake District With Public Transport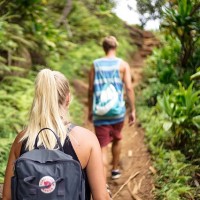 September can be a very relaxing time to explore the Lake District, as most of the schools are back in action.
So you know that the roads and walking trails will be more quiet and tranquil.
If you're planning a short break to visit us at the Hideaway, or if you're on the fence, let us persuade you with our guide to hiking in the Lake District without the extra headache of driving around and parking.
Exploring by bus
The best place to start planning your hiking route in the Lake District is with one of the Lake District National Park Association's visitor information centres.
The friendly staff at the visitor centre can recommend the best walks to suit your level of experience, taking into consideration the sights you want to see and what you fancy tackling that day. They can also supply you with guides, walking books, and maps to ensure you don't get lost on your walk.
The nearest information centre to the Hideaway is the Bowness-on-Windermere visitor centre and café, accessible from Crescent Road - around 5 minutes walk away if you catch the 599 bus toward Bowness-on-Windermere.
If you have explored Windermere on foot before and fancy a change, you could walk five minutes and grab the 555 bus from St Mary's Church, and ride the bus for around an hour until you reach the Keswick Information Centre.
It is possible to purchase an Explorers bus ticket from the visitor's centre, so you can make the most of the bus service and travel hassle free throughout Cumbria on most services.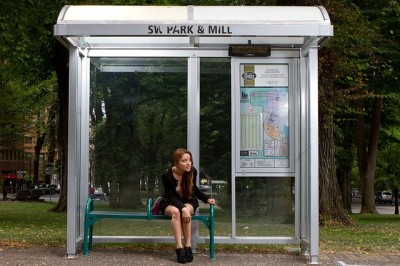 Trains
The Hideaway is ideally situated a very short walk away from Windermere train station, and from there you can catch a train to Staveley, Kendal or Oxenholme - all of which are popular Lake District walking destinations.
The rail track is surrounded by woods and pastures we're certain you will want to get exploring, and First Transpennine Express have compiled a guide to walks around each of the stations. The guide includes detailed instructions for each route, starting and ending at the station, even telling you where you can get refreshments or have a bathroom stop.
So, what are you waiting for? Get planning!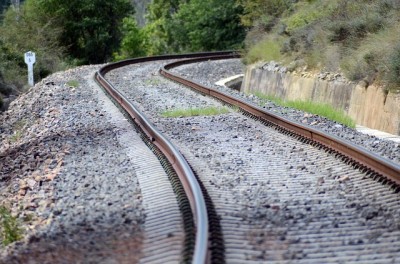 Go Lakes travel planner
If you want to plan your own excursions in the Lake District using public transport, you should check out the travel planner from Go Lakes. This interactive map allows you to check the boxes of what you're looking for and marks on the map all of the locations matching your search.
You can look for buses, trains, bike buses, boat transport and even bike hire points.
Windermere Cruises
Another way for you to get around in the Lake District is by taking advantage of the cruises running throughout the day, and get yourself a walkers ticket. This enables you to combine a walk along the western shore with a cruise across Lake Windermere, making your walk as convenient as possible as it allows you to start a circular walking loop so you can start and finish at either Bowness, Brockhole or Ambleside.
Be sure to check the cruise schedule and book ahead to avoid disappointment.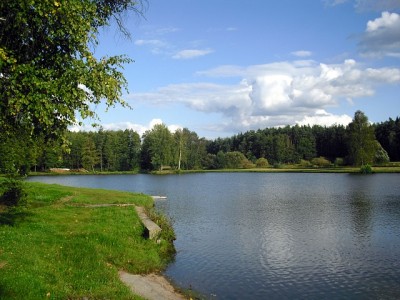 With plenty of things to keep you entertained and stunning surroundings to enjoy, the Lake District is the perfect location for a short break. Contact us if you have any enquiries or would like to book a weekend away, and keep up to date with our blog for more Lake District news and events. We would also love it if you would pop by on our Twitter or Facebook and say hi!