How to Feel the Romance in the Lake District this Autumn
Autumn in the Lake District truly is an exceptional season. With the trees turning magnificent shades of red, orange and yellow, and the air exuding a certain chill that wasn't there before - it's one of the most beautiful times of year to feel the romance on your break with a loved one.
Although some people may be put off by the temperature, we feel it adds a certain element of charm that you just can't find in the summer months - making autumn part of a whole new holiday experience in the Lake District
So if you've been searching for a way to keep the embers of your romance glowing, look no further we've found the best ways to pass your days in the Lake District in a romantic haze. ake a look below and begin planning your most romantic Autumn yet in the Lakes.
Moresby Hall Cooking Demonstrations
Instead of taking your loved one out for meal, why not visit Moresby Hall and experience the thick of the cooking action for yourselves?
The cooking demonstration available will make for a splendidly romantic afternoon. Relax in one another's company and discover how to create something wonderful on a plate - and then take your recipes home and give them a go yourself! Afterall, food is the language of love!
"One cannot think well, love well, sleep well, if one has not dined well." ― Virginia Woolf,
Holker Hall
Holker Hall is open until the 1st of November - and it's a lovely place to visit during the autumn season. Experience a romantic walk in the stunning gardens, or get lost in the endless, grand rooms available to explore inside.
There's nothing more romantic that taking a step back in time into the magnificence of Holker Hall.
Go Walking
Nothing says romance more than a secluded walk on an autumn's day - and the Lakes is full of awe-inspiring places to explore.
There are plenty of local routes that you can take, and if you want some inspiration we recommend exploring the Car Free Walks website. On there you'll find a range of exciting walks to choose from, so wrap up warm and head outdoors with your loved one.
Lakes Aquarium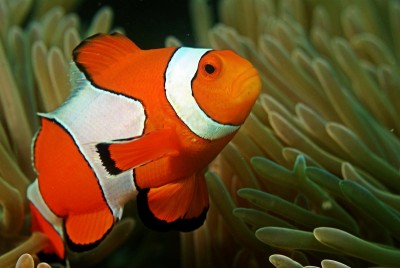 Image sourced from Wikipedia
The delights of the aquarium doesn't have to only be reserved for children. Infact, a relaxing afternoon out here can make for a very pleasant autumn dating spot indeed.
Located at Newby Bridge, you'll be able to wind your way between hypnotising fish and flowing waters, and there's also a range of talks you can check out too.
You'll make some excellent memories at the Lakes Aquarium, so consider this for an atmospheric, romantic afternoon of wildlife.
Visit an independent cafe
There are few things in life as soothing as listening to the sound of rain pitter-pattering on the windows whilst you snuggle up with a loved one.
And with a range of independent cafes on offer in the area, there's plenty of places to cuddle up during a shower alongside some sumptuous cakes and pleasant, warming beverages.
We recommend a visit to Brambles Tea Room and Cafe or perhaps Choccobar for some truly delectable, chocolatey delights.
The Lakes Distillery
This one is an hours drive away from The Hideaway, but if you or your loved one enjoys spirits, and would like to know more about how they're made, then a visit to The Lakes Distillery could be the perfect autumn attraction.
During your visit, you'll get a guided tour of the distillery as well as a tasting session. This usually lasts between 45 minutes to an hour, and there's also a shop full of tasty distillery treats too.
Try something different during your autumn getaway to the Lake District and explore what the Lakes Distillery has to offer you and your loved one.
Lakeland Pony Treks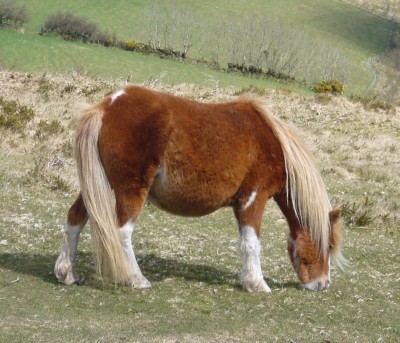 Image sourced from Wikipedia
One of our favourite, quirky attractions to explore during the autumn time is the Lakeland Pony Treks.
The experience takes place at Limefitt Park, and you'll get the chance to see some of the beautiful sights in the Lakes whilst aboard your pony.
The treks are supervised, and whether you want to trek for an hour or a full day, you'll have a great time. Just remember that the maximum weight limit is 14 stone, so keep this in mind when booking for you and your loved one.
Candlelit picnic
If you really want to impress your loved one, then why not set up a romantic, candlelit picnic?
Imagine it; just the two of you snuggled together by candle light, indulging in some tasty treats alongside a bottle of champagne.
Get back in touch with nature, as well as one another, and spend the evening relaxing together under the stars with a beautiful array of culinary treats.
Romance in the Lake District
There's plenty of places to feel the love in the Lakes, and we hope you enjoy what's on offer this autumn.
It's the perfect season to snuggle up and feel the love, we're sure you'll agree.
What do you enjoy doing in the Lakes at Autumn? Let us know on our Facebook or Twitter. We'd love some more seasonal inspiration!