Magical New Year Celebrations at the Hideaway Hotel
After a busy Christmas, New Year is one of the best times to get away and have a lovely break.
So if you're looking for somewhere to visit in the UK during the build up to New Year 2016, then why not consider a trip to the Lake District either during the New Year or the Twixmas in between?
There's a multitude of wonderful things to see and do during this special time of year - so feel free to explore below and get a true insight into what an amazing New Year's break at The Hideaway Hotel entails.
New Year's Eve at The Hideaway Hotel
We love celebrating New Year here at the Hideaway Hotel, and we take great pleasure in putting on a great evening for our guests.
Take a look at our special itinerary below to see if it's something that might be of an interest to you!
Day One - Arrival Day, 30th December
After a busy Christmas, it's time to drive up, or down, to the Lake District.
You'll find our gorgeous boutique hotel located on Phoenix Drive, a short drive from Lake Windermere. We'll get you checked in and into your room by 3pm, and of course, you'll gain access to our complimentary tea, coffee and cakes!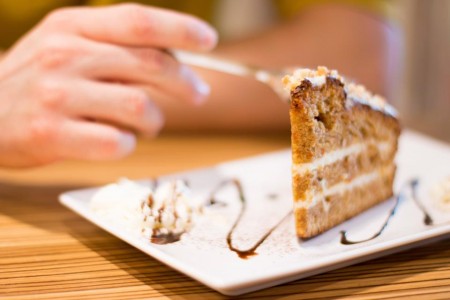 After that, you're free to explore the delights the Lake District has to offer. Perhaps have a look around the delightful Windermere shops, or enjoy a pleasant walk around the Lake - it's entirely up to you.
As long as you're back in time for dinner!
There will be a five-course meal available for the evening created for you by our top chefs - and we're certain you'll adore everything mouthful.
After that, enjoy a nightcap before retiring to your room for the night - ready for the big day ahead.
Day Two - New Year's Eve, 31st December
The big day is finally here - and after a lovely lie in and a delicious Hideaway English Breakfast, you have the day free to explore the Lake District even further.
If the weather is feeling a little chilly, then why not visit some of the local museums? There's The World of Beatrix Potter which is always a delight, and there's also the Lakeland Motor Museum if you fancy traveling back in time and exploring some beautiful, vintage vehicles.
After a spot of lunch back in Windermere, it's time to head back to the hotel to receive your complimentary tea, coffee and cake once more - and then it's time to get ready!
Relax in your room before donning your Gladrags and heading down for your New Year's Eve five-course meal. You can be sure after you've enjoyed the meal there will be champagne on hand to bring in the New Year!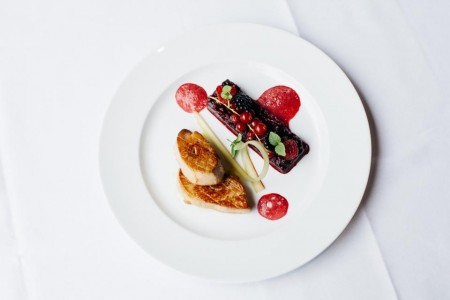 Day Three - New Year's Day 1st January
There will be a late breakfast on the 1st of January so you don't need to rush down first thing in the morning!
So feel free to relax and then slowly make your way down for a scrumptious breakfast. There's also the option to stay an extra night (or two) at the Hideaway Hotel if you so wish.
Remember if you do stay longer you'll get access to even more tea, coffee and cake!
New Year Celebrations 2015
We are already mostly full for New Year's Eve this year, but be sure to give us a call if you're interested in booking this special package.
We also have some great offers between Christmas and New Year - or Twixmas as we like to call it!
And remember, there's always New Year's Eve 2016 too if you can't get in!