The Most Picturesque Spots in the Lake District
One of the most iconic parts of the Lake District is the amazing views we have throughout the year - so that's why we've decided to dedicate this blog to exploring some of the most awe-inspiring places you'll find in the area.
All of the below are great backdrops for taking in some amazing views and relaxing with a loved one, and they make excellent photo memories that you're sure to carry with you for a long, long time.
Feel free to explore below and discover the ways you can make your Lakes trip that little bit more beautiful the next time you visit.
Picturesque Spots in the Lake District
1. Stanley Ghyll Force
If you're seeking a picturesque waterfall, you won't be disappointed with Stanley Ghyll Force.
This amazing wonder of nature is the perfect setting to capture an awe-inspiring photograph and spend some time downtime with a loved one.
If you fancy travelling to see this amazing place then all you need to do is head towards Dalegarth in Eskdale Valley - and then follow the sign posts!
2. Crummock Water

Image sourced from Wikipedia
Where would a scenic run down of the Lake District be without any magnificent views of water? Well, we're certainly about to take a dive into one of the most beautiful and picturesque places in the area.
The lake is located in Buttermere/Loweswater and it's simply amazing. Your camera and loved ones are sure to enjoy revelling in the natural wonder of Crummock Water that will take your breath away.
3. Dodd Wood
If you want a wood with a view, then Dodd Wood is the one for you. If you head up and look down you'll see that the wood is high above the Bassenthwaite Lake, and it really is a beauty to behold.
It's a magical place that you're sure to want to visit time and time again. Make sure you take your camera too, because you'll experience some of the best picturesque scenes of your lifetime at Dodd Wood.
4. Holehird Gardens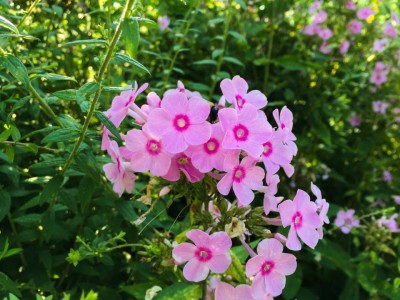 If you'd love to become absorbed in some beautiful, flowery gardens then you simply must visit the Holehird Gardens on Patterdale Road in Windermere.
The gardens are only open between April and October, but they're the perfect place to visit if you're in the area during this time.
Flowers will be blooming, so make sure you explore every area possible for some memorable views that will last a lifetime.
5. Pillar Mountain
It may only be the 11th biggest mountain in the Lakes, but it doesn't stop Pillar being an amazing place to visit if you're seeking some incredible nature filled sights.
What we really adore about this place is the fact that the camera just seems to love it. All the luscious greenery mixed in with some brilliant and majestic rocks really does make for something special.
Be sure to visit on your next trip to the Ennerdale area!
Visiting the Lake District
There are, of course, many more wonderful places in the Lakes that appear to have been pulled straight from a postcard, but these are some of our favourites.
If you have any others that you think deserve a mention be sure to send us a tweet!
If you're looking for somewhere to stay during your next Lake District visit then why not choose The Hideaway? We're the perfect boutique hotel for couples located in Windermere.
Give us a call on 01539 443070 to find out more. You can also explore our excellent rooms on the website.