Perfect Date Nights in the Lake District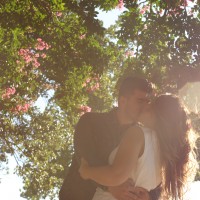 "Love is that condition in which the happiness of another person is essential to your own." Robert A. Heinlein
Here at The Hideaway, we pride ourselves on providing a unique, luxurious place for couples to relax together and reconnect on a deeper level - and part of this reconnection takes place during holiday date nights.
Life back home can be hectic, leaving little time for you and your partner to have a special evening to yourselves. But a break for just the two of you provides the chance to take advantage of a few of nights to yourselves once again, and affords the opportunity to relight the magic of your love that brought you together in the first place.
Feel free to peruse our extra loved-up date nights below for some inspiration. From romantic meals for two through to amorous walks, we've compiled a collection of delightful activities - perfect for you and your partner.
1. Make your Night Extra Special with a Picnic and Theatre Show
For a refined night of culture with a little sprinkle of extra romance, why not head to the Theatre by the Lake for the evening for a show? If you really want to go the extra mile, prepare a candle-lit picnic for you and your loved one by the lake to make this evening one to remember.
You'll find a host of different events upcoming in the near future at the theatre such as thriller Dial M For Murder, or perhaps The Orchestra of the Swan for those looking for an evening that's a little less gripping, yet no less entertaining. To find out more about what's on at this perfect date night venue, be sure to visit their official website.
2. Head to a Bar with a Difference
If you fancy visiting a bar with a relaxed vibe where you can spend most of the night unwinding on their comfy sofas, then head to The Cellar Bar.
Located in Ambleside, this welcoming drinking establishment is also home to free pool tables allowing you to introduce a bit of fun competition into your evening. If you and your loved one are into your sports, you'll also find this venue showing the latest sporting events on their big screens - perfect for a relaxed night of kicking back and chilling out.
Also, note that the happy hour at The Cellar Bar is usually between 7 and 9pm. If you can make it for then, your night is sure to be off to a fantastic start in this unique bar.
3. Laugh the Night away at a Comedy Show
If you and your partner love to laugh, you won't go far wrong with a visit to one of the Lake District's many upcoming comedy shows. There are an array of local venues filled with nights of humour, specifically The Brewery Arts Centre which is close by to The Hideaway in the lovely Kendal.
There are a wide range of popular comedy acts in the near future such as Ed Gamble, Paul Foot, Jimmy Carr and many more that will keep your sides perfectly tickled.
To see a line up of their latest comedy offerings as well as the opportunity to purchase tickets, visit the official Brewery Arts website.
4. Take a Moonlit walk along Lake Windermere
Nothing says romance quite like a romantic walk under the crisp moonlight, and what better Lake District backdrop is there than that of Lake Windermere?
The lake itself is within 25 minutes walking distance from The Hideaway, and it makes for a memorable, loved-up stroll for you and that special someone to whittle the night away.
Stretch your legs and spend time reacquainting with one another. You'll feel closer than ever as your walk draws to an end. And best of all - it doesn't cost a penny to create a meaningful connection between you and your partner.
5. Relax in a Stylish Cocktail Bar
If a cocktail bar is more your style on a date night, then the recently opened Paloma's in Kendal is the ideal place for a romantic trip!
At Paloma's, you'll find a quirky cocktail menu with prices all marked up in pence as opposed to pounds, and this unique vibe resonates throughout the venue making for an extra special evening to remember.
As well as luscious cocktails, Palomas also offer a unique spin on their food offering too. Your pizza will arrive in a takeaway pizza box, providing an extra bit of stylish pizazz. Other menu options include halloumi kebabs, satay chicken and scotch eggs - so go on, go a little crazy on your date night and try something truly different at Paloma's.
6. Head out for a Michelin Starred Meal
Image sourced from www.lenclume.co.uk
For a romantic night where you can really go all out, a visit to well-known Michelin-starred restaurant L'Enclume will bring about a night to remember for many years to come.
It's only a half an hour's drive from The Hideaway, and it's also owned and operated by famous chef Simon Rogan (you may have seen him on television a few times)!
You'll need to book in advance for this one if you plan to visit, but it's more than worth it. There are set menus that change throughout the year featuring an array of tasty dishes made with stunning produce, but you can rest assured that the price stays the same. Dinner menu with a wine pairing is £70 per person - so why not treat yourselves?
7. Experience Live Music at a Lake District Venue
If you and your partner love music but don't have much time to head out to gigs back home, then why not try and catch a show during your visit to the Lake District?
There are a few key venues to make the most of if you're staying at The Hideaway including the Bootleggers Music Bar, which has both ticketed and free music nights. There's also the fantastic Kendal Jazz Club which is hosted at the Hawkshead Brewery for those with an interest in this genre.
It's time to feel the music vibrate through your soul and enjoy a night to remember at a stimulating live music show!
The Hideaway at Windermere
If you need somewhere to stay after your date night, then why not book a stay at The Hideaway at Windermere?
Our luxury accommodation is perfect for a break filled with love - and you can even opt in to include romantic extras such as chocolate dipped strawberries and champagne ready and waiting for you in your room.
Check out our availability here or explore our accommodation offerings. We hope to see you soon for a break brimming with affection!