The (Quick) Beginner's Guide to Cycling in the Lake District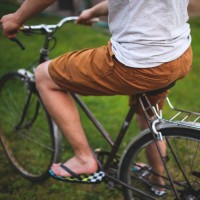 Any avid cyclist will tell you that the Lake District has some of the best scenery and trails of any destination in the UK.
But if this is your first visit to the historic lakes, then you might need some inside hints and tips to really make the most from your summer holidays. There are a variety of different cycling trips to choose from - ranging from road cycling, to mountain biking, and trail biking. You can also choose from long-distance trails to routes that only span a few miles.
The choice is entirely dependent on you and the ability of those you may be travelling with.
With this in mind, here is a quick and easy guide to cycling in the Lake District for anyone who is looking to enjoy some adventure and try something new.
How to hire a bike in the Lake District
If locals and visitors aren't hiking their way through the Lake District hillside, then one of the most popular ways is to hire a bike.
Of course, you could always bring your own - but that's not always practical. That's why there are several different businesses that offer bicycle hire services dotted around Cumbria - including:
If you fancy trying something new, one of the most popular ways of cycling now involves using electric bikes. You'll find lots of charging points located throughout the Lake District, making it a great opportunity to discover a new cycling experience.
Which routes to choose
The Lake District is filled with lots of exciting and attractive cycling routes. Here is a short selection of a few chosen cycling routes, according to ability:
Easy
Hutton Roof
Witherslack - 7 miles

Green Quarter - 8.5 miles

Hutton Roof - 8.5 miles

Muncaster Fell - 9.7 miles

Thirlmere Banks - 10.5 miles
Moderate
Duddon Valley
Duddon Valley - 13 miles

Walna Scar - 13.5 miles

Loadpot Hill - 14.3 miles

Ambleside Eight - 19 miles

High Street and Boredale - 20 miles
Hard
Rosthwaite to Grasmere - 17 miles

Hawkshead Hilltops - 23 miles

Satterthwaite Saunter - 23 miles

Back O'Skiddaw - 30 miles

Coniston-Wasdale - 36 miles
To find directions for each of these routes, and a full list including even more tracks, visit the Pedal North website.
For those of you looking to up your cycling game, however, there are also a number of bike events on offer throughout the year. All you need to do is visit the Go Sky Ride website and you'll find all the latest events closest to you.
Cycling with kids
If you're travelling with small children, then there's a good chance you'll want to avoid longer routes and any big hills.
This isn't always easy in the Lake District, but there are some wonderful routes for younger people located in Grizedale Forest. The UK Forestry has a complete list of all cycling routes around this area.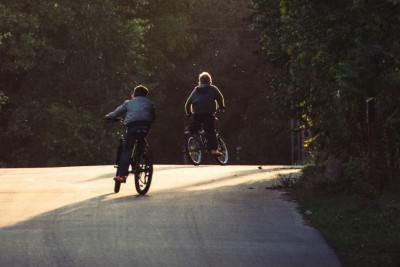 What's more, Grizedale is also a hidden gem for all art-lovers. There are over 40 sculptures and works of art sprinkled around forrest - making this one of the most magical places in all of the Lake District.
For a complete list of all cycling routes in Grizedale, visit the UK Forestry website - all of which are categorised according to difficulty.
Keswick is also very popular with young families - thanks, in part, to its flat terrain and beautiful scenery along the way. This disused railway line makes the perfect option for little ones and can be completed (there and back again) in around 7 miles.
Staying safe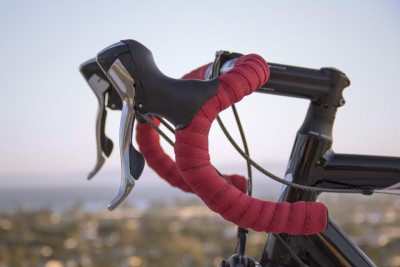 Weather can change quickly in the Lake District, so it's strongly advised that all cyclists take the right precautions before they venture out on their bike.
This includes wearing waterproof, comfortable layers and plenty of water. It's also recommended that you take high-energy snacks to fuel your journey - such as nuts, fruit, or even protein bars.
Another good piece of advice is to take a map with you at all times, especially if you're not familiar with the route - as you won't always have mobile phone reception. You can always plan your trail in advance to ensure you never get lost.
Beginner's Guide to Cycling in the Lake District
There are few greater joys in life than enjoying a scenic, peaceful bicycle ride through the countryside - and lucky for us, there are few better places to do this than in the Lake District.
At the Hideaway, we are perfectly situated in Windermere, making it easy and convenient to embark on your own cycling adventure. We even have the facilities to safely store your equipment during your stay.
Follow us on Twitter to learn more about the Lake District's upcoming events and activities. You can even have a peek at our Discover The Lakes page on the Hideaway website.