Things to do in the Lake District this Halloween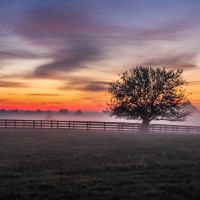 Halloween doesn't just have to be for children, and there are a range of great events happening in the Lake District this All Hallow's Eve that adults can enjoy too.
After booking your stay in our boutique hotel in the Lake District, it's time to start planning some frightful activities. Below we've covered the very best of the best events occurring in the area.
So prepare for a fright and explore our spine-tingling Halloween suggestions.
Muncaster Castle
Muncaster Castle don't just celebrate Halloween on the 31st of October - they dedicate a whole week to the scary season.
They claim to be one of Britain's most haunted castles, and they also offer ghost walks around the premises. If you feel like you might be brave enough, then why not go and see if you can bust some ghosts this Halloween?
On top of this, there are fireworks planned for the 25th of October, as well other exciting activities including the Muncaster Monster Cabaret, a Twilight Owl Show, a Ghostly Grotto and there's even a spell and potion making workshop.
Don't miss out!
Pumpkin Walk
Image sourced from Wikipedia
If you fancy a romantic, yet spooky walk this Halloween, then the Grange-Over-Sands Pumpkin Walk could be the perfect event for you.
The walk will begin at the Lido and end at the play park, and you'll need to bring warm clothes and a torch with you.
If you've been creative and carved your own pumpkin, you can even donate it to the cause and see it in all its scary glory along the walk.
Mine Climbing
This suggestion isn't strictly for Halloween - but the idea of climbing across a creepy mine is certainly giving us the chills.
It will be wet inside, so it's important to dress for the occasion. Honister Mines inform guests that they only need to bring gloves and strong footwear - they will cover everything else that you'll require to climb.
Make sure you book a place on this to avoid disappointment, and also ensure you arrive 30 minutes before your allotted climb time.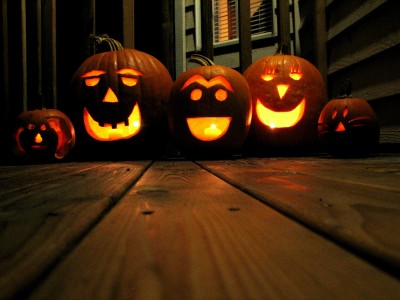 Halloween Ghost Ship
Being so close to Lake Windermere allows our guests to make the most of the boat trips on offer, and one of our favourite Halloween events on the water is the Halloween Ghost Ship organised by Windermere Lake Cruises.
The boat will be decorated in a very spooky manner, and there will be a guided tour around the lake given by the UK's Laureate for Storytelling, Taffy Thomas - MBE. All the eerie folklore surrounding the lakeside locations are sure to give you a fright - so snuggle up together and prepare for a spooky ride!
Halloween at the Hideaway
We hope our spooky suggestions have managed to get you frightfully excited. Check out our selection of boutique hotel rooms and join us for an amazing break in the Lake District. Our hotel is located just off of Lake Windermere and is perfect for couples to spend some quality time together this Halloween.