Top 5 Beer Gardens in the Lake District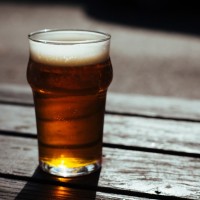 The weather's been picking up over the past week, and it's got us thinking about sitting outside, relaxing in the sun with our sunglasses on, drinking a lovely refreshing beer (or a tasty soft drink if alcohol isn't for you) and we're incredibly excited!
There are many amazing places where you can kick back and let the world pass you by in the Lake District, and we're going to share some of our best beer garden recommendations in the area with you!
So grab the sunscreen and and let's have start celebrating the warmer months again! It won't be long until they're back.
1. Hole in t'Wall (25-minute walk from The Hideaway)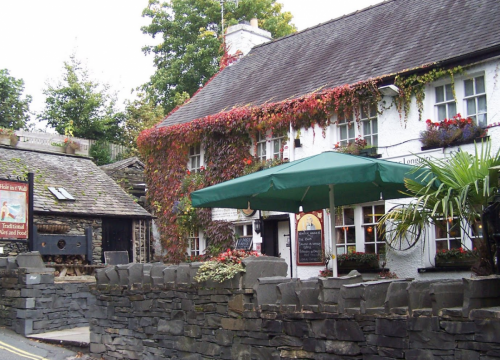 Image sourced from Google Local
One of the most classic and popular pubs in Windermere is the Hole in T'Wall. This pub dates back to the 1600s and it's home to a the perfect pub feeling. Complete with low ceilings and a lovely outdoor area where you can forget the worries of the world, this pub is the ideal place to head to if you're in the area looking for someone to put your feet up and soak up the atmosphere.
If you fancy going out for your tea, the pub is also home to a classic menu including scampi and chips and daily curries. Don't miss out on this amazing spot for the classic beer garden experience.
2. The Ship Inn (32-minute walk from The Hideaway)
If you'd like to kick back by the water and enjoy a refreshing drink outdoors, then The Ship Inn could be the beer garden of your dreams. Dating back to 1981, this pub has gone on to become a popular choice for those visiting the Lake, and it also offers food too.
There's even Friday and Saturday night entertainment if you're in the area during this time, as well as a covered smoking area just in case the warm weather doesn't remain on your side! Head down here if you want to sip a cool drink whilst listening to the lapping waters of Lake Windermere.
3. Village Inn Bar and Grill (26-minute walk from The Hideaway)

If you're looking for a pub with a bit of class, then the Village Inn Bar and Grill could be the perfect place for you. Complete with a range of outdoor tables and a beautiful interior, the Village Inn is home to delectable meals and beautiful drinks.
At night, watch the beer garden light up and drag you into a happy haze of relaxation. The food menu is also perfect for those looking for a bite to eat whilst they relax in the garden. If you fancy something different to drink, the Village Inn also offers a cocktail list to get your taste buds tingling!
4. The Brookside Inn (10-minute walk from The Hideaway)
If you're looking for a classic English pub where you can grab a drink in the sunshine then you must consider The Brookside Inn. Just to the left of the building you'll see some decking with a wooden railing with a few tables, perfect for relaxing with those you love whilst soaking up the sunshine.
There's a range of drinks on offer from beers to wines and spirits, and there's also food available if you'd like to grab a bite to eat too.
Typical meals include lasagna, goats cheese tartlet, and much more - so don't miss out.
5. Beresfords Restaurant and Pub (18-minute walk from The Hideaway)
This pub is just a short walk from Lake Windermere, and also The Hideaway Hotel too, and it's a lovely place to spend some quality time sitting back and enjoying life.
The outdoor patio is the place to be if you'd like to relax with a pint or a cool glass of wine and breathe in the fresh country air.
There's a restaurant here too, so if you fancy a bite to eat you can also book a table there. You'll find a beautiful menu on offer with tasty treats such as steaks and seafood.
The Hideaway at Windermere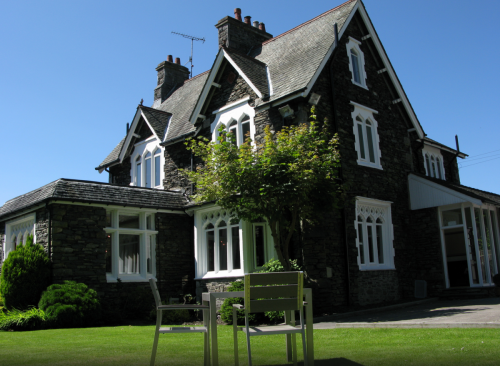 If you need someone to lay your head after a day of exploring Windermere and relaxing at pubs, then why not visit the Hideaway? We're located close to Windermere train station, and we're a couples only boutique hotel.
We even offer free homemade cake with tea/coffee each day you stay! If you'd like to discover more about our establishment then explore our rooms here. You can also book online if you'd like to spend some time with us!