Truffles, Bonbons, and Sticky Toffee Pudding: The Very Best Chocolatiers in the Lake District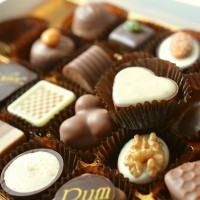 For many people, the mere mention of the Lake District conjures blissful memories of long boat trips, sitting by the log and fire, and relishing in some of the best sweet treats England that has to offer.
Not much has changed since then, and the Lake District is proud to play home to a number of exceptional confectionary shops. From the traditional and charming, like Ye Olde Friars of Keswick, to the new and adventurous - like the mouth-watering Lime and Dark Chilli delights from Kennedys Fine Chocolates. We certainly aren't short of wonderful shops to tempt and indulge the senses.
At the Hideaway, we've done all the gruelling hard work to find the best chocolatiers in the Lake District. It took time, patience, and above everything else, an ongoing commitment to sampling lots of wonderful chocolate.
And what did we discover?
Well, this beautiful part of the world definitely has a sweet tooth!
1. Huttons Chocolates
@huttonschoc
With a proud confectionary history spanning over 100 years, Huttons Chocolates offer a mouth-water array of handmade truffles and Kendal Mint Cake. In fact, it is one of the oldest chocolate shops to exist within Bowness.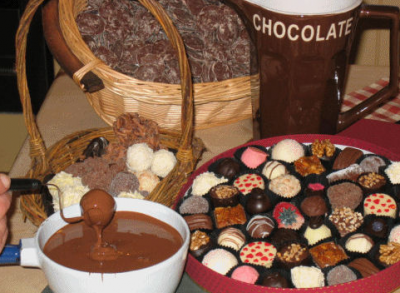 Image sourced from www.huttonschocolates.co.uk.
Some of their wonderful specialities include the sumptuous devilled chilli truffle. And if you're really in the mood for a sweet fix, then you have to taste the sticky toffee pudding - available with strawberry, lime, and Baileys Irish Cream filling.
Huttons Chocolates are also proud supporters of the local community, ensuring that all their cocoa-rich products are made using only Lake District milk.
2. Kennedys Fine Chocolates
@KennedysChocs
A family-owned business located in Orton, this is a fantastic place to satisfy your sweet cravings and bring back a tasty treat for your loved ones.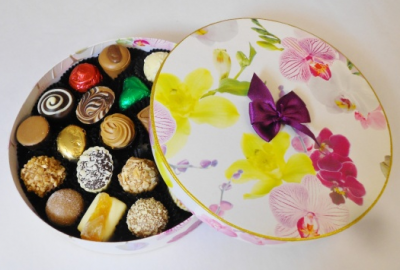 Image sourced from www.kennedyschocolates.co.uk
Kennedys Fine Chocolates first began in 1991, when brother and sister duo, David and Alison Kennedy, created a cocoa workshop in the Old School building. After several years of hard work and glorious confectionary inventions, the two won a contract with British Airways to make 'The Concorde Selection' - a chocolate box that would greet lucky travellers on-board.
Following huge success, Kennedys Fine Chocolates have gone from strength to strength. Visitors today can expect to sample some of the best chocolate in the Lake District, including fudge, Turkish Delight, and even sugar-free alternatives.
So, if you're strolling around the edges of the Lake District, then definitely pop into Kennedys Fine Chocolates.
3. The Famous 1657 Chocolate House
@1657ChocolateHo
Locked within a beautiful building in the heart of Kendal, the 1657 Chocolate House has a tremendous history that spans back hundreds of years. And with an ongoing commitment to preserving these traditions in their recipes, this wonderful chocolate shop is like a tiny time capsule. You can even sample the famous hot chocolate, Nell Gwynne, that dates back to the reign of Charles II.
Other wonderful treats include their legendary gateaux, which combines in an array of delicious flavours, and some of the best cakes in the region.
You definitely don't want to miss out on this one.
4. Ye Olde Friars of Keswick
@Ye_Olde_Friars
In keeping with the theme of preserving English tradition, Ye Olde Friars of Keswick offers a number of incredible tastes, sights, and smells to entice even the most jaded of ramblers.
Specialising in Kendal Mint Cake, crystallised fondant creams, and unbeatable preserves and honey, this is one of our absolute favourites.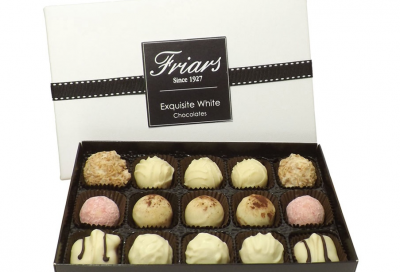 Image sourced from http://www.friars.co.uk/
To make things even better, Ye Olde Friars of Keswick also supplies a lovely selections of gifts and treats - including china trinkets - to ensure you never forget your trip to the Lake District.
We also highly recommend the cherry nougat, which goes perfectly with your afternoon coffee and a sit in the sun.
Sweet treats in the Lake District
There are many things that make the Lake District world famous, especially our fondness for chocolate indulgence and traditional sweet treats.
All of the businesses included in this blog are champions of local produce, demonstrating the very best of what the Lake District has to offer.
So, next time you're in our neck of the woods, visit one of these wonderful shops and find the perfect tasty souvenir for your loved ones.
Or yourself.
We promise we won't tell.