The Wilds of Windermere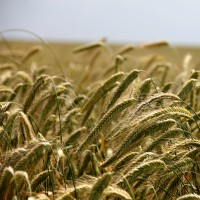 The Lake District (and Windermere in particular) is recognised all over the world as being an area of outstanding natural beauty. Walking around Lake Winderemre and the surrounding fells is a magical experience proliferated with magnificent views that any visitor to the Lake District can expect to witness at any time of year. Lake Windermere supports a huge range of animal species. Swans and grebes nest happily in the wooded shorelines and more than a thousand ducks and geese make their home within the lakeshore wetlands.
Certain bays around the lake are designated refuges for winter wildfowl between November and March and so at this time of year a walk around the bays can prove to be great for nature spotting. Families of otters have been spotted out on the lake in recent years and if you're lucky you might get to see a beautiful rare black swan or a long-tailed duck, both of whom are occasional visitors. A colony of the cormorant species roost happily on the islands in the middle of Windermere, these protected birds are conspicuous by way of their long neck and appear to some as almost reptilian. Rarer still is the 'tizzie-wizzie' which is said to have been first spotted by a Bowness boatman in around 1900. Tizzie-wizzies are said to be shy and water loving creatures that have the body of a hedgehog, the tail of a fox and a pair of bee-like wings. Please do let us know if you come across one of these….
Many different types of heather are found around Windermere and a specific, rare type of juniper grows in the area above 500m. Plants that thrive in the cold can be seen in abundance. Due to the soil that is rich in basic minerals; you can enjoy purple saxifrage, alpine cinquefoil and alpine lady's mantle. Ethereal cotton-grass is common in the damp areas around Windermere, in spring primrose is in bloom, summer sees a plethora of heather and in autumn and winter various funghi and mosses adorn the area. All this and the thousands of infamous springtime Wordsworth daffodils that spill across the landscape….
"…beside the lake, beneath the trees, fluttering and dancing in the breeze…"
Windermere is an incredible environment that creates abundance of life in nature. Come any of time of year and see for yourself.