Windermere's Literary History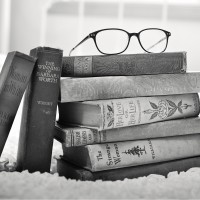 The Lake District is an especially inspiring place, a bracing walk around Lake Windermere or across the fells at any time of year can evoke a sense of wonder in even the hardest heart. The list of famous writers who have made the Lakes their home is compelling and evidence of the stimulating environment for those interested in the arts. The area has become a place of pilgrimage for lovers of literature to experience the same setting as some of Great Britain's finest and most highly regarded authors.
William Wordsworth is the Lakes most famous son. He was born in Cockermouth, slightly north of the Lake District, in 1770 and made Dove Cottage in Grasmere his home in 1799, moving later to Rydal Mount in Ambleside in 1813. Wordsworth launched the Romantic Age in English Literature when Lyrical Ballads, a collection of poems that was co-written with Samuel Taylor Coleridge, was published. During his lifetime Wordsworth wrote over 70,000 lines of verse, not least in 1804 when he wrote 'I Wandered Lonely as a Cloud' which was famously inspired by a 'long belt' of daffodils he came across whilst out walking. We also have Wordsworth to thank for introducing tourism to the area following the publication of 'Wordsworth's Guide to The Lakes' in 1820.
From your base at The Hideaway you can visit Rydal Mount, Dove Cottage, the grave of William and his wife Mary at St Oswald's Church in Grasmere and of course witness with your own eye3s the magnificent spring daffodils that inspired one of the greatest English Poems of all time.

The unspoiled natural environment of the Lakes inspired Beatrix Potter into creating her characters and writing her world famous books. The World of Beatrix Potter is on our doorstep in Bowness-on-Windermere where children and adults alike can take delight in Mrs Tiggy-Winkle's kitchen, the Peter Rabbit garden and Jemima Puddleduck's woodland glade. You can also take a visit to Hill Top, the house that Beatrix bought in 1905 with the proceeds from her first book 'The Tale of Peter Rabbit' and is the location whereupon she wrote many of her subsequent books. Full of her favourite things the house appears exactly as it did when Beatrix lived there (as she requested in her will) and each room contains reference to her beloved tales.

The Lake District's literary history is as rich and deep as the environment itself, without William Wordsworth, Beatrix Potter and their contemporaries maybe we wouldn't be here today!